Rewilding Wheel Workbook by Mary A. DeJong, M.A.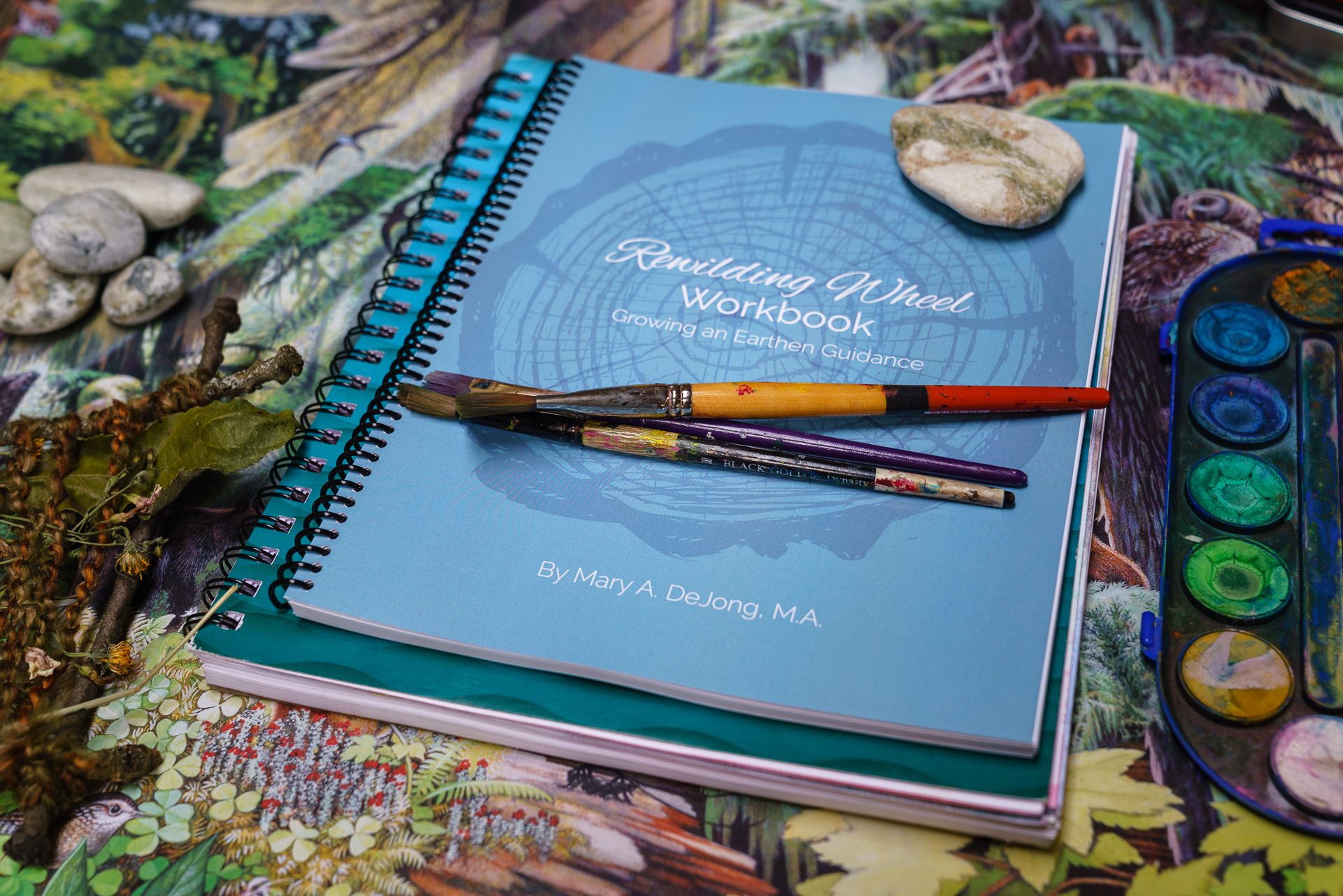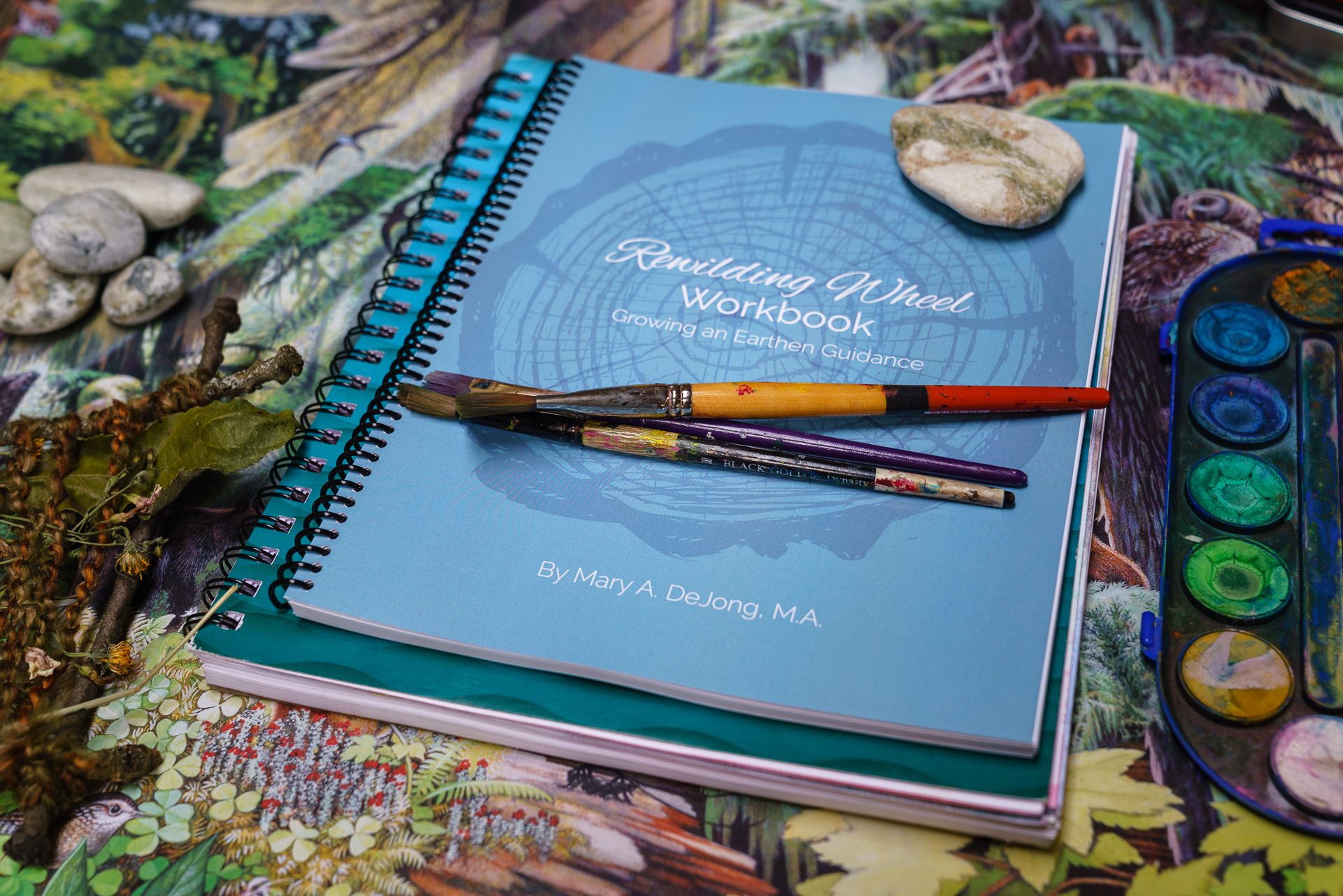 Rewilding Wheel Workbook by Mary A. DeJong, M.A.
The Rewilding Wheel is a sacred circuit that seeks to locate the wisdom of universal nature symbols with one's particular bioregion and spiritual formation. By locating the psycho-spiritual patterns found within the natural world to a particular place, the ancient wisdom inherent in the cardinal directions and elements takes on a practical shape and invites a focused seasonal practice. In this way, the Rewilding Wheel is unique as it invites a sacred process of remembering and recovering more-than-human relationships within various ecosystems throughout your particular bioregion.
The Rewilding Wheel Workbook provides a year's worth of meaningful, custom-guided seasonal practices, prayers, rites and rituals that invite you into "praying around" the year. This sacred wheel circuit will reveal that the Holy is found all around us within creation! Provided materials lead you through the process of creating your own personal Rewilding Wheel that creates the framework for inviting spiritual formation and practices into the wild edges of your life. With this sacred-phenomenology posture, every day becomes full of awe and wonder as the wonder-filled world, with all its rhythms and patterns, invites communion through participation with the more than human world.
The Rewilding Wheel Workbook invites you into participatory practices that foster your delight in the natural world, as well as fuel your discipline to come alongside it in solidarity. You will want this workbook if you are ready to bring your creation spirituality and ecotheological theory into practice and grow spiritual roots into your local bioregion. Great for small group practice and as a resource for spiritual leaders, sacred ecotherapy practice, and land-based spiritual direction.
Product details
Paperback: 142 pages

Published: 2018

Small-batch printed in Seattle, WA (USA)

Language: English

Product Dimensions: 9 x 11.24 x .75 inches, spiral bound

Shipping Weight: 13.6 ounces

Price includes WA State tax and 3-5 business day shipping rates within the continental US.
Related Product
Add the Rewilding Wheel subscription to accompany the Rewilding Wheel Workbook.